Goddesses Double-Trouble{Tiana & Ayesha}
" Join us for double the sugar and spice and all nice things. Are you naughty or are you nice? Let us bring your fantasies to life". Join us for a double with anyone of our therapists
Goddesses Place Masseuses
If you want to know more about our luscious Goddesses, click on her photo. For more information please use the Contact Us page , or call: 012 347 4370/ 082 6845 676
"Im petite, friendly and new at Goddesses Place Day Spa… I have all the time in the world, to pamper, treat and spoil you from head to toe with a combination of my gentle touch & deep tissue massage…"
"…Join me for a tantalizing experience. Lets take the energy and passion to the next Level. Spoil me and I will spoil"
"Come to my castle of wildness… I will destress all your tight muscles… I am a Goddess of  Heaven on Earth" 
Come and Experience the magical touch of my hands. Am very kinky and bubbly with my erotic and sensual touch.
"My tongue can do a better job at teasing you more than my words" 
"Making you Aroused and Smiling are my two favorite super power. Let me Relax your mind and your body with my seductive touch. 
" Come indulge in your sexy fantasy with my kind nature and gentle touch is guaranteed to have you coming back."
"I have the inner power to Arouse you mentally so my hands can satisfy you."
"… Your Fantasy… My Cravings…" 
A sensual delight, ready to explore your body's full potential for sensation and pleasure.
"… I want you to touch my body and set it on fire…"
"Dare to confide in me, your ultimate fantasy!, come embrace your pleasure of being naughty".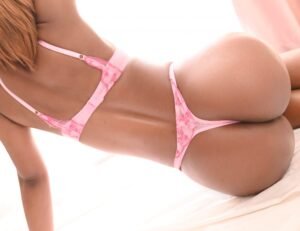 Sensual angel that will drive you over the edge of pleasure
Let go of your inhibitions. Push your boundaries, Explore your limitations and find out what stimulates you.
"Let me seduce your senses and indulge your soul. Awake your passion and ignite your desires with my sweet touch!".
Spanking & Nice
I am extremely passionate, genuinely warm and loving by nature… I guarantee that my touch will have you coming back for more!. To avoid any disappointment, book one of our monthly specials! I am very popular for the " 90 min special" with options having only me or any other gorgeous therapist to join in on booking for double the pleasure and twice as nice!
"I am sensual and very physical. I'm very erotic but my sexuality exists on a sort of fantasy Level".
Goddesses places Masseurs:
IF you want to know more about our Masseurs, click on his photo. For more information please use the

Contact us

page, or call: 082-684-5676 / 012-347-4370. Whatsapp: 079-375-2678
With 5 years of experience in holistic Massages, Swedish Massages, and Sensual Massages, I am passionate about providing an integrative approach to healing through sensuality. As a lifelong student of Taoist Sensual Arts, I am currently expanding my practice into Tantra. This allows him to offer a comprehensive experience that focuses on physical, mental and spiritual healing.
He is a daka trained in sacred sexual healing, being massaging for 12 years. Love teaching and practice the taoist sensual massage and practice his own system called "The kamya experience"
A masseur enjoying to provide relief to body and mind using soft sensual massage at its best!